On The Go Superfood Smoothies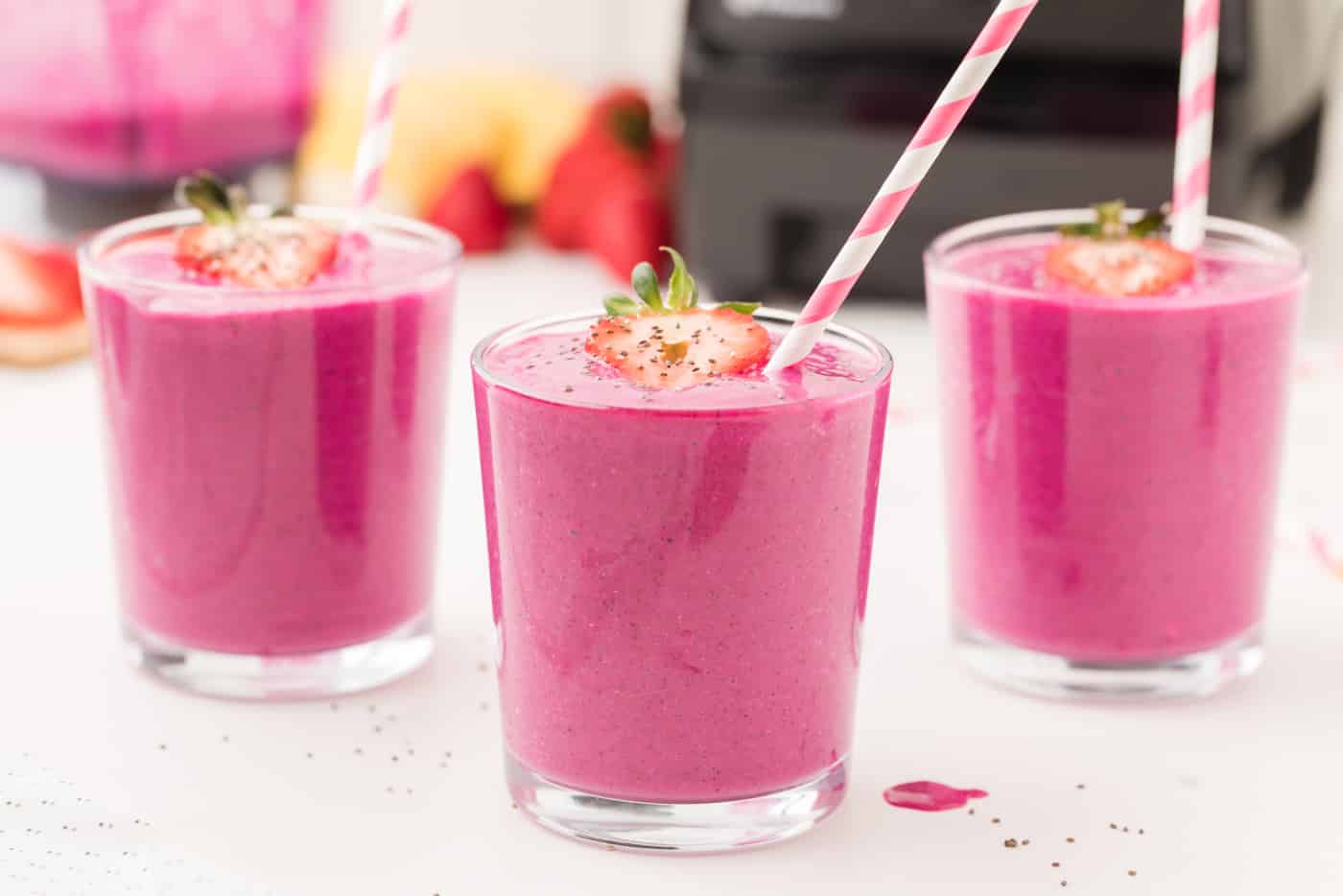 These smoothie recipes are an easy on the go snack/ meal for everyone who doesn't have time to sit down and enjoy a meal. Smoothies are great for getting in your daily macro nutrients AND micro nutrients. Superfood smoothies are packed full of vitamins and antioxidants.
Directions
Simple. Throw all of your ingredients in a blender and blend until smooth!
Superfood Smoothies!
Peachy Mango Smoothie:
1 cup Peaches
1 cup Mangoes
1 Banana
1 cup Orange Juice
¼ teaspoon Turmeric
¼ teaspoon Ginger
Strawberry Pineapple Banana Smoothie:
1 cup Strawberries
½ cup Pineapple
1 Banana
2 cups Orange Juice
½ cup Greek Yogurt
1 cup Spinach optional
1 Tablespoon Chia or Flaxseeds optional
Ice
Green smoothie:
2 cups kale rinsed, stems removed and coarsely chopped
1 ½ cups fresh pineapple cubed
1 tablespoon chia seeds
1 ripe banana peeled and cut into small chunks
1 ½ cups unsweetened almond milk
1 ½ cups ice